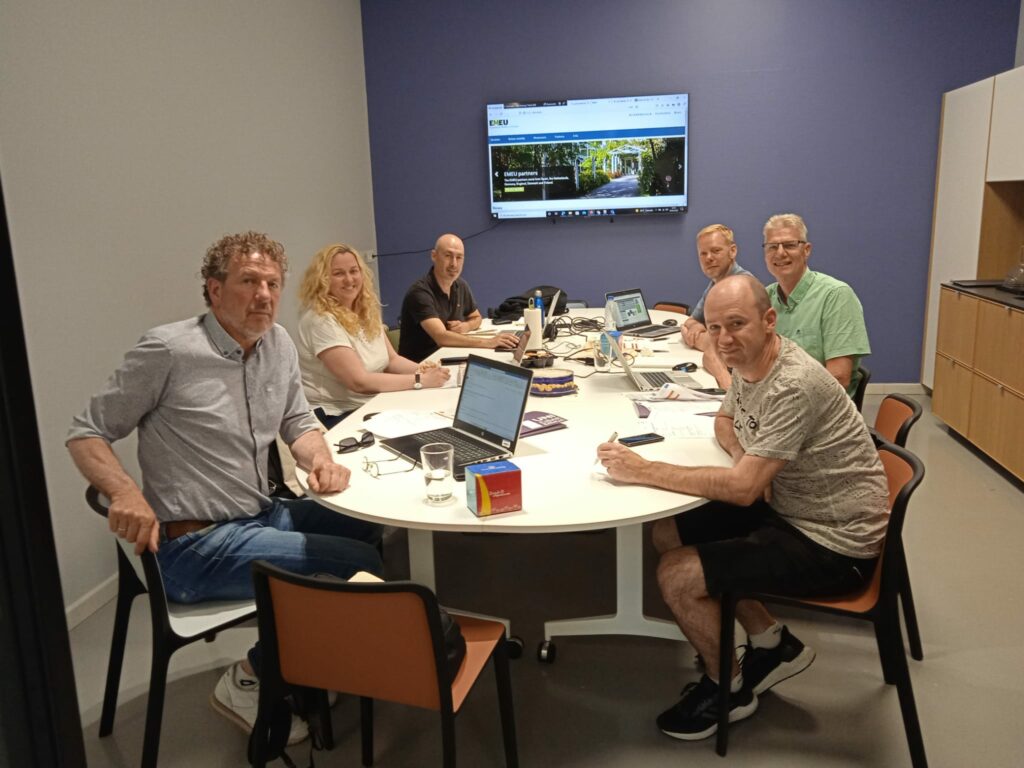 Annual EMEU-ICT meeting
EMEU proiektu barruan urtero herrialde ezberdin baten antolatzen dira lan taldeetako bilerak. Aurten UNI EIBAR-ERMUAn izan dira.
Bilera hauetan Danimarka, Finlandia eta Herbeheretako ikastetxeekin batera ditugun proiektuetan lanean jardun dugu, datorren kurtsorako ikasleen mugikortasunak planifikatuz. Enpresa batzuk ere bisitatu ditugu.
Eibar, Markina-Xemein, Lekeitio eta Durangaldean zehar bisita kulturalak egiteko aprobetxatu dugu.
Within the EMEU project every year we organize working group meetings in a different country. This year ICT teachers have been at UNI EIBAR-ERMUA where we have worked on projects with colleges from Denmark, Finland and the Netherlands. We have planned mobility for next year's students. We have also visited some companies in the area.
Likewise, we have organized cultural visits in Eibar, Markina-Xemein, Lekeitio and in the Durango area.