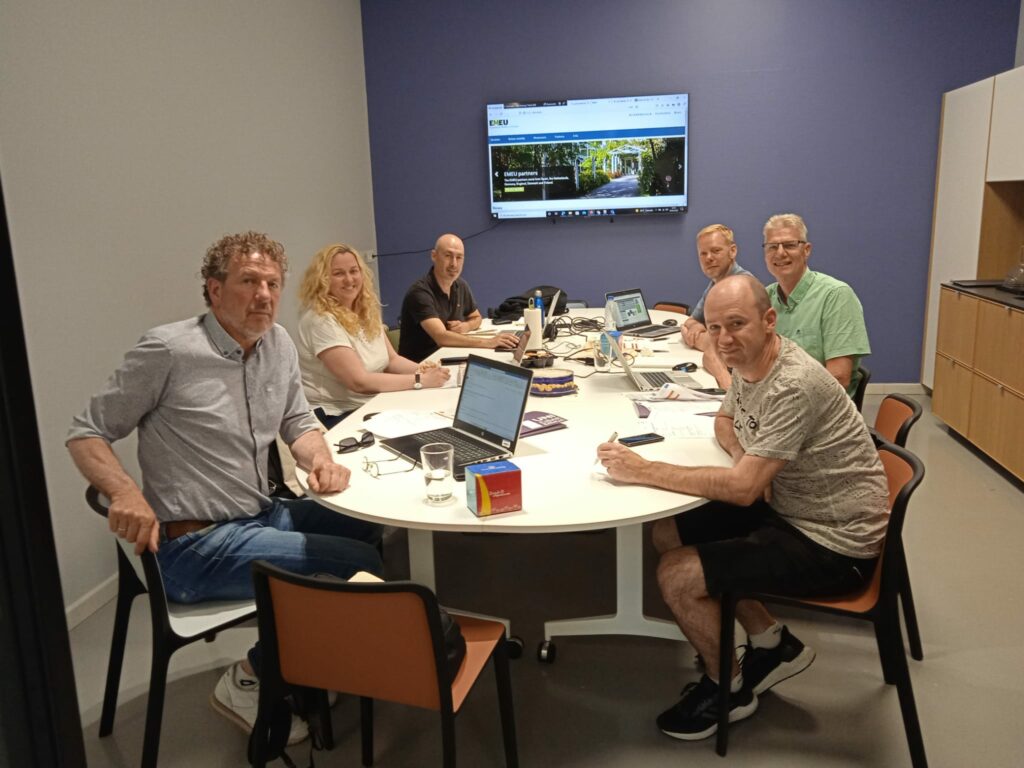 Annual EMEU-ICT meeting
Dentro del proyecto EMEU cada año organizamos reuniones de grupos de trabajo en un país diferente. Este año han estado en la UNI EIBAR-ERMUA profesores de informática y hemos trabajado en proyectos con centros de Dinamarca, Finlandia y Países Bajos, donde hemos planificado las movilidades para alumnos del próximo curso. También hemos visitado algunas empresas del entorno.
Hemos aprovechado para hacer visitas culturales a Eibar, Markina-Xemein, Lekeitio y Duranguesado.
Within the EMEU project every year we organize working group meetings in a different country. This year ICT teachers have been at UNI EIBAR-ERMUA where we have worked on projects with colleges from Denmark, Finland and the Netherlands. We have planned mobility for next year's students. We have also visited some companies in the area.
Likewise, we have organized cultural visits in Eibar, Markina-Xemein, Lekeitio and in the Durango area.