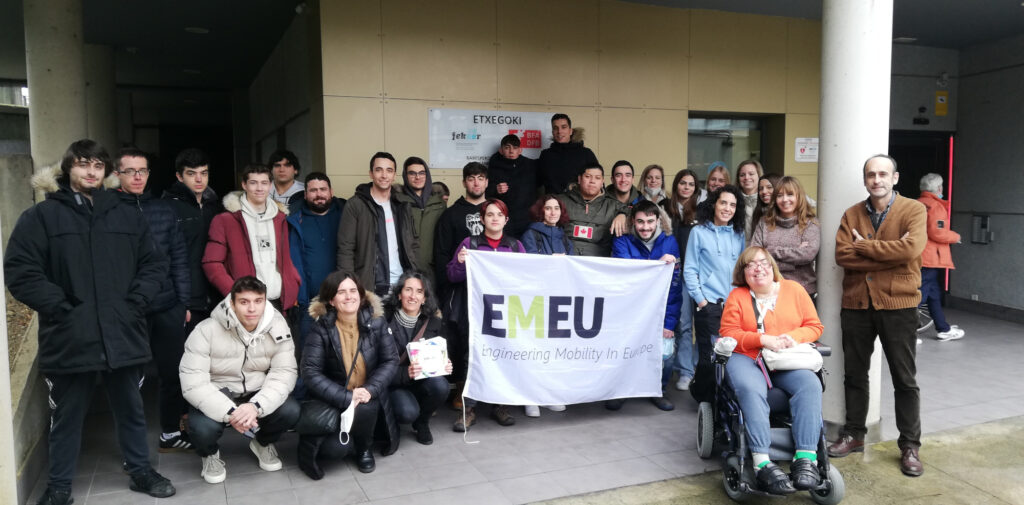 Etxegoki
Herbeheretako gizarte zaintzako bost ikasle jada UNIan daude. Gure informatikako programazio zikloko ikasleekin batera EMEUCROSSOVER proiektua lantzen dabiltza egunotan.
Proiektuaren helburua gizarte zaintza eta informatikak elkar lan egitea da, etorkizuneko baliabideak diseinatu eta sortzeko .
Atzo Bilbon izan ginen, @Fekoor erakundeak kudeatzen duen Etxegoki etxebizitzetan.
Bertako egoiliarrei ahal den bizitzarik autonomo eta independenteena eskaintzeko instalazioak ikusi eta azalpenak entzuten.
Teknologiak gizarte zaintzan izan ditzakeen erabilerak ezagutu ditugu bertatik bertara.
Eskerrik asko guztiei baina bereziki Isabeli, zure azalpenak oso aberasgarriak izan direlako.
Five Dutch social care students came to UNI on Monday. Together with the students of our computer programming cycle, they are currently working on the EMEUCROSSOVER project. The project aims to work together on social care and computer science to design and generate future resources.
We were in Bilbao yesterday at the Etxegoki homes run by @Fekoor. To see the facilities and listen to the explanations to offer residents the most autonomous and independent life possible. There we have seen the potential uses of technology in social care. Thank you to everyone, but especially to Isabel, because your explanations have been very enriching.