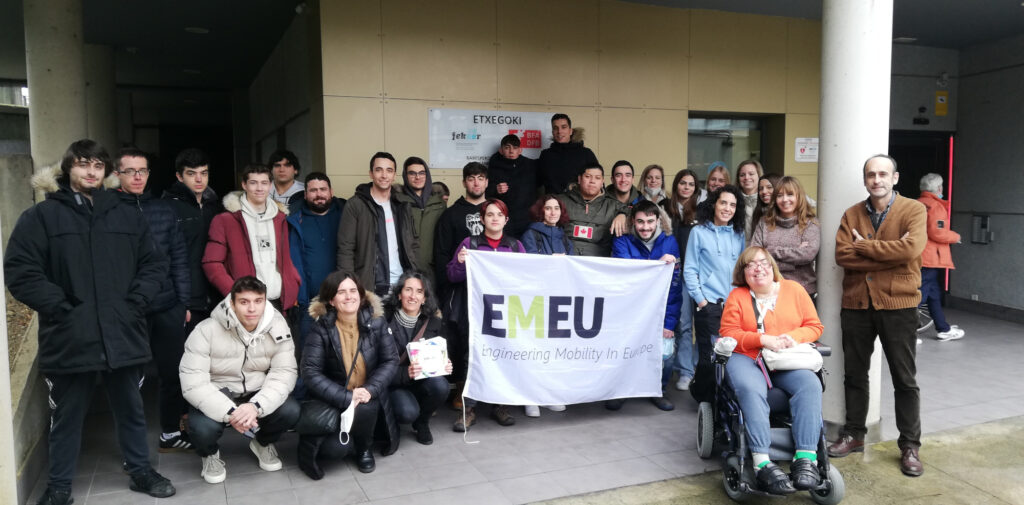 Etxegoki
Ya están en la UNI las cinco alumnas holandesas de la especialidad de cuidados sociales. Junto a nuestros alumnos de programación están trabajando estos días en el proyecto EMEUCROSSOVER.
El objetivo del proyecto es que las familias profesionales de cuidado social e informática trabajen conjuntamente para diseñar
y crear recursos para el futuro.
Ayer estuvimos en Bilbao en las viviendas Etxegoki, gestionadas por @Fekoor. El propósito de la visita fue conocer de primera mano estas instalaciones y entender cómo utilizan la tecnología para ofrecer a los residentes una vida lo más autónoma e independiente posible.
Gracias a todos los que nos atendieron ayer pero especialmente a Isabel por sus enriquecedoras explicaciones.
Five Dutch social care students came to UNI on Monday. Together with the students of our computer programming cycle, they are currently working on the EMEUCROSSOVER project. The project aims to work together on social care and computer science to design and generate future resources.
We were in Bilbao yesterday at the Etxegoki homes run by @Fekoor. To see the facilities and listen to the explanations to offer residents the most autonomous and independent life possible. There we have seen the potential uses of technology in social care.
Thank you to everyone, but especially to Isabel, because your explanations have been very enriching.