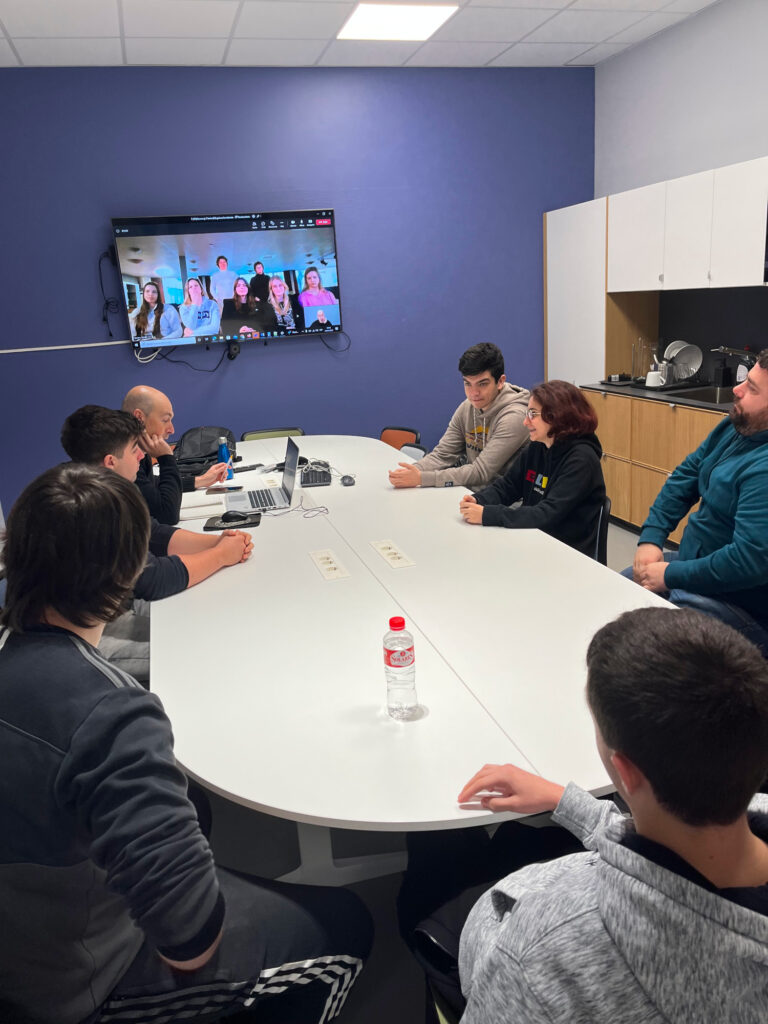 ICT-SocialCare
Ayer tuvimos el primer encuentro online con las alumnas de la escuela Horizon College de los Países Bajos, que da el pistoletazo de salida al proyecto EMEU CROSSOVER ICT + SOCIAL CARE.
En los siguientes cursos académicos, organizaremos intercambios de estudiantes de informática con estudiantes de cuidados a la dependencia para que juntos desarrollen una aplicación de comunicación para móviles.
Yesterday we had the first online meeting with the students of the Horizon College in the Netherlands, which kicks off the EMEU CROSSOVER ICT SOCIAL CARE project.
In the following academic years, we will organize student exchanges between ICT and Social Care so that together they can develop a communication app for mobiles.